Tuesday 17 April 2018, 6.30-9pm
The Rose Hill
At Open Sessions, speakers share their career-defining moments and advice for getting started in a creative field. It is also an opportunity to make new connections and meet like-minded people.
Open Session #6 discussed DIY Music and Culture with the artists running The Rose Hill, covering everything from studio/productions skills and songwriting to releasing/ funding/ promoting/ networking and running your own events as part of a collective. The audience also had a chance to check out Rose Hill recording studios and see a live performance from vocal looping pioneer, Bunty.
SPEAKERS
Bunty AKA Kassia Zermon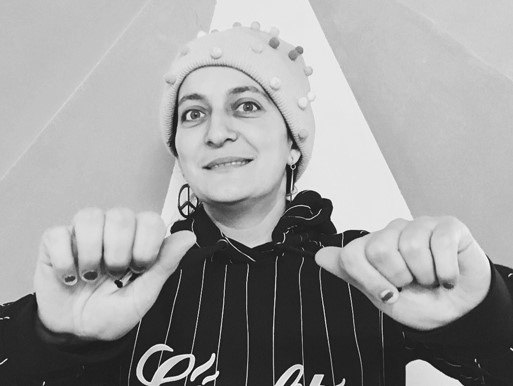 Avant–pop songstress and vocal looping pioneer Bunty is also the lead singer for UK live dub band Resonators and Quirk-glitch-Folk trio Le Juki. She has performed and collaborated alongside artists such as Kate Tempest, Shlomo, The Wailers, and Scroobius Pip to name a few. She has been heralded as 'Brighton's Rising Star' by BBC Radio 3. Her DIY stance towards music and performance has taken her around the globe playing all the main UK festivals such as Glastonbury, Boomtown, and Secret Garden. She has co-run the Beatabet record label for the last 10 years, self-releasing all music as part of a collective. Her latest audiovisual album release and UK tour was funded by Arts Council England, PRS Foundation and PledgeMusic and supported by Battersea Arts Centre, London and SPECTRUM, Brighton Dome.

Jules Arthur
Jules Arthur is a multi-instrumentalist, having played with Dizraeli and the Small Gods, Moulettes, Le Juki and many more. His collaborators include Chris Wood, Beatbox Orchestra, Jam Baxter and Alabaster de Plume and he has gigged all over UK and Europe including the Barbican, Southbank Centre, Birmingham Mac, West Holts stage Glastonbury, and main stages around the festival scene. He has released albums on ECC and Beatabet records. Jules set up and curated a 5-year artistic residency programme in France focused on collaborative writing, where he ran the main recording studio. He also founded the Beatabet collective and label. Outside of music, he ran a landscape architecture practice for 8 years and as a visual artist has exhibited in Museum of Modern Art Oxford amongst others.
Abraham Moughrabi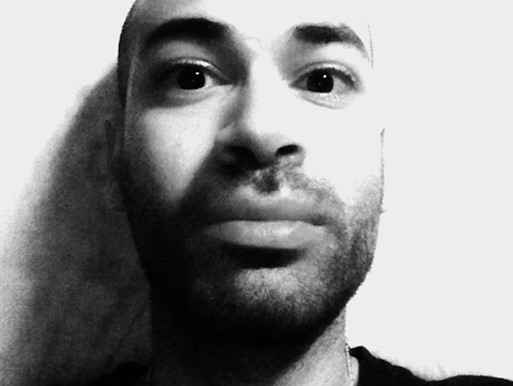 A studio and stage obsessive, Abraham Moughrabi is a Brighton-based musician, engineer and producer. His credits range from keyboards & sampler with UK dub-reggae group Resonators to songwriting and production with Latin-Grammy award-winning artist, Buika. His first foray into solo work with hazy electronics and blissed-out vocals, the Jinn EP drew plaudits from Nick Luscombe (BBC Radio 3, Late Junction) to Tom Robinson (BBC Radio 6). A restless collaborator, he's a co-director of the Beatabet collective, a producer for the European art network Metahub, and has received support from Arts Council England amongst others for interactive AV installations in the UK, France and Belgium.
ABOUT Lighthouse Young Creatives (FKA Viral)
Formally Viral, now Lighthouse Young Creatives, is a project for 16-25 year olds who want to work in the creative and digital industries, but who don't have the opportunities, facilities and connections they need. The project is for young people from diverse backgrounds, including those not in work or training.

Over six months the young people receive production training, business development, mentoring, showcasing opportunities and peer-to-peer support. The project focuses on a range of disciplines including music, film, photography and design.

Viral Open Sessions are presented by Lighthouse with support from Re-Imagine Europe, co-funded by the Creative Europe programme of the European Union and are part of the Viral programme.