THE SOUND OF STORY, 2014
AN EXPLORATION OF SOUND AND MUSIC IN STORYTELLING
PART OF BRIGHTON'S CINECITY FILM FESTIVAL
PRESENTED BY LIGHTHOUSE
From the pioneering work of Ben Burtt on Star Wars and Walter Murch on Apocalypse Now, to the otherworldly electronica of Under The Skin and the visceral sound design of Berberian Sound Studio, a good soundtrack enriches the cinematic experience, helping to evoke emotion, create tension and communicate what words and pictures alone cannot.

↓
In recognition of this, Lighthouse presents The Sound of Story: two days of talks, screenings and workshops that explored the creative potential of sound in the storytelling process. The event offered filmmakers, composers and sound practitioners a chance to gain new skills and knowledge from a stellar line-up of world-class sound professionals.

↓
PROGRAMME
DAY 1: TALKS (Friday 5 December 2014)
Critically acclaimed and innovative projects are showcased through a series of talks, case-studies, discussions and masterclasses.


JOAKIM SUNDSTRÖM
Sound Designer / Supervising Sound Editor
Selected credits: Berberian Sound Studio / The Constant Gardener / Seven Psychopaths


STUART MCCOWAN
Sound Supervisor / Editor
Selected credits: Sherlock / Avatar / Lincoln / Super 8

RAY BECKETT
Production Sound Mixer
Selected credits: The Hurt Locker / The Wind That Shakes the Barley / Zero Dark Thirty

JOCELYN POOK
Composer
Selected credits: Eyes Wide Shut / The Merchant of Venice / Gangs of New York

BARNABY SMYTH
Foley Artist
Selected credits: We Need To Talk About Kevin / Tinker Tailor Soldier Spy / Attack The Block

ROLY PORTER
Musician / Composer
Selected credits: Gandahar live score (at the BFI), formerly of industrial dubstep duo Vex'd

STEPHEN DOBBIE
Sound / Graphic Designer
Selected credits: The Drowned Man / Sleep No More / It Felt Like a Kiss – Punchdrunk

ANNA BERTMARK
Moderator / Sound Designer
Selected credits: How To Live Yours / The Goob / Lilting



↓
DAY 2: WORKSHOPS – (Saturday 6 December 2014)
An exciting opportunity to examine the working methods of leading experts through a series of hands-on workshops.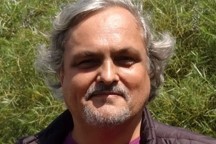 THE TECHNICAL ARTFORM OF SOUND EDITING
Sound Designer Paul Davies
Selected credits: We Need To Talk About Kevin / The Queen / Hunger

CAPTURING THE PERFORMANCE: RECORDING SOUND ON SET
Academy award-winning Production Sound Mixer Ray Beckett
Selected credits: The Hurt Locker / The Wind That Shakes the Barley / Zero Dark Thirty

THE ART OF FOLEY
Foley Artist Jack Stew
Selected credits: Slumdog Millionaire / Shame / Green Zone

THE THEORY AND PRACTICE OF SOUND DUBBING
Award-winning Sound Re-recording Mixer Howard Bargroff
Selected credits: Sherlock / Ill Manors / Tinker Tailor Soldier Spy

MUSIC AND THE SOUNDTRACK
Composer Stuart Earl and Music Supervisor Connie Farr
Selected credits: Stuart Earl – Frank / My Brother the Devil / Lilting. Connie Farr – Lilting / The Borrowers / Frank
This event took place during Brighton's annual film festival, CINECITY, and was supported by Creative Skillset Skills Investment Funds.